The Project Team

Zebra Language School
Zebra is a private language school in the Czech Republic with its history going back to 2003.
The school has three branches – in Chrudim, Kolín, and Kutná Hora – and a dedicated department for online teaching. Our school has approximately 900 students, and we cooperate with more than 100 teachers.
The school has rich experience in providing language courses at all levels and to all segments and age groups. Our focus is on teaching languages in small groups of 3-5 and on business-oriented language teaching. We teach most European languages (English, German, Spanish, French, Russian, Italian, Czech, and Polish) and provide both general language courses as well as those with a business focus – such as business English or English for specific purposes (e.g., the fields of civil and mechanical engineering, finance, accounting, or customer care or a focus on communication and presentation, etc.).
The school is involved in Erasmus+ projects and is engaged in international activities; we participate in international projects focused on teacher development and strategic partnerships developing new methods for teaching languages.
The school also co-o­perates with primary and secondary schools in the Czech Republic by providing various workshops to increase pupil motivation when learning languages.
Contact:
KURZY ZEBRA s.r.o.
Bratroňov 57, Ctětín, 53825, Czech Republic
www.skola-zebra.cz
www.jazykovkanadalku.cz
Contact person: Soňa Nekvapilová
Tel.: +420 777 350 405
E-mail: sona.nekvapilova@skola-zebra.cz

University of Information Technology and Management in Rzeszów
The University of Information Technology and Management (UITM; Polish abbreviation: WSIZ) is one of the biggest private universities in Poland. UITM is a non-profit institution and has been listed at the top of many national independent ranking surveys for the past years. The current number of students nears 5000, including about 2000 international students. The UITM is deeply involved in various initiatives in the field of training including formal, nonformal education: learning process using innovative informal learning methods of teaching (f.ex. through game activities, e-learning, workshop including case studies, brain storming method as well as study visit, learning from the experience of others,
Contact:
Wyższa Szkoła Informatyki i Zarządzania z siedzibą w Rzeszowie
Ul. mjr. H. Sucharskiego 2, 35-225 Rzeszów, Poland
www.wsiz.edu.pl
Contact person:
Justyna Żyła
Tel.: +48 17 8661245
E-mail: jzyla@wsiz.edu.pl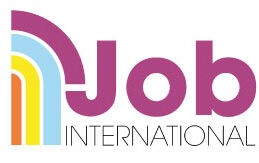 Job International is a language school established and based in Rome in 2011 as Scuola Internazionale di Lingue.
The school provides language training at a high level throughout Italy thanks to a network made up of over 50 teachers. The variety of languages taught goes beyond most common UE-languages such as Spanish, English, French, Portuguese or German, including also other non-UE-languages like Arabic, Chinese and Russian.
Together with group and individual classes, the school also provides corporate courses and specialized courses for children. Concerning the latter, the school collaborates with different public schools in Rome within national funded projects like Be International and deliveres private courses for the preparation of the Trinity College Exams and Telc Deutsch exams.
As a certified Telc, Trinity and Ilà (Arabic language certificate) examination centre, the school offers its students the possibility not only to get a dedicated preparation but also to take their test directly at our institution.
Moreover, by winning different public tenders, Job International has provided language training for Italian Public Institutions like Banca di Italia, Aeronautica Militare and the European Commission and taken part in different European projects like Erasmus + or Mobipro.
Contact:
Job International S.r.l.s.
Via XX Settembre 56, 00158, Roma, Italy
www.scuola-lingue-roma.it
Contact person: Beatriz Curbera Garcia
Tel.: +39 06 89015368
E-mail: beatrizcurbera@gmail.com
Last modified: Monday, 13 March 2023, 2:15 PM